Dr Richard Simmons, Visiting Lecturer at the Bartlett School of Planning, UCL and Designing for Democracy Advisory Board member, discusses the design of parliamentary buildings and considers the lessons for the Palace of Westminster's Restoration and Renewal programme.
To enter the Scottish Parliament is to embark on a journey through history and identity. The low, grey, saltire-imprinted vault of the public entrance hall resonates with a past carved from hostile landscapes; oppressive as it might seem, it could also speak of past oppressions. Proceeding through cheerier realms towards the debating chamber, the light of democracy shines ever brighter. Into the chamber flows the Scottish landscape, through great windows that illuminate a space designed to offer, and symbolise, transparent accountability. Architect Enric Miralles's mission to embody the character of Scotland is realised in many ways in the Parliament but, perhaps, nowhere more dramatically than in this transition.
Transparency and landscape also inspire Richard Rogers's Senedd for the Welsh Assembly, famously rooted in a simple diagram where native sea, earth and sky fix the building in space. Welsh steel and slate give it materiality. As in Norman Foster's Berlin Reichstag, the people stand superior to their servants. Looking down on the semi-circular debating chamber, they literally oversee their representatives
The debating chamber in the Scottish Parliament. Image courtesy of pschemp. Cardiff Bay with the Senedd to the right. Image courtesy of Julian Nitzsche. Both images via Wikimedia Commons
Malta's new Parliament, by Renzo Piano, at the monumental Valetta City Gate, is another meeting point of history and modernity, drawing its DNA from landform and locale. Gozitan limestone clads a façade artfully laser-cut to harmonise with the eroded stone of the city's fortifications, screening the burning Mediterranean sun and proclaiming the nation's foundation on strong bastions and rocky terrain. Within, a polygonal chamber is the crucible for politics.
All buildings speak to us. New parliaments convey messages about their commissioners, their occupants, and those they govern. The ones I have highlighted apply a particular set of memes to define themselves and their nations. Other memes are available – the planned Georgian Parliament's hi-tech bubble of 'transparency and strength'; the Russian Duma's possible rival to the US Capitol. So, what about the Palace of Westminster? What was its Gothic rebuild by Charles Barry and Augustus Welby Pugin, after the great fire of 1834, meant to say? How does it sound in 21st Century Britain?
We know what Pugin was about with 'Pointed or Christian Architecture'[1]:
'Whilst we profess the creed of Christians, whilst we glory in being Englishmen, let us have an architecture […] which will […] remind us of our faith and our country – an architecture whose beauties we may claim as our own, whose symbols have originated in our religion and our customs'.[2]
Barry (by preference a Classicist) was, more pragmatically, mindful of the need to respect Westminster Abbey. The Gothic Revival's programme was, though, stated with complete clarity by Giles Gilbert Scott in 1857 as: 'craving after the resumption of our national architecture, the only genuine exponent of the civilization of the modern as distinguished from the ancient world, of the Northern as distinguished from the Southern races, and […] of Christian as distinguished from Pagan art'.[3]
The frescoes, mosaics and carvings of the Palace's interior decorative scheme reinforce this Victorian mythos of Britain in ways we still celebrate (Shakespeare, Scott, Magna Carta); but also ways that might jar with modern British identities (Milton's Eve tempted by Satan, Richard the Lionheart crusading against Islam, the beginnings of England's imperial adventures in India). Images of gender, faith, race and the exercise of global power that are, yes, part of our history but no longer tell our whole story.
Don't get me wrong. I love Gothic Revival architecture, Victorian art and the glories of the Palace. Historic England aren't going to let anyone mess with its significance as a document of its times anyway. The questions we ought to be asking are: should the Palace of Westminster Restoration and Renewal project add layers of 21st Century British meanings to those inherited from our forebears; if so, how best might it be done; and how should we engage with Parliamentarians and public to find out what those meanings are?
[1] Augustus Welby Pugin (1841) The True Principles of Pointed or Christian Architecture. London: John Weale
[2] Augustus Welby Pugin (1895) An Apology for The Revival of Christian Architecture in England. Edinburgh: John Grant, p. 6
[3] George Gilbert Scott (1857) Remarks on secular & domestic architecture, present & future. London: John Murray, pp. 12-13
Biography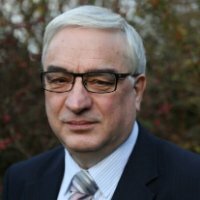 Dr Richard Simmons is a Visiting Lecturer at the Bartlett School of Planning, University College London, and a consultant and speaker on urban design, planning, regeneration and public space. Dr Simmons was previously Visiting Professor of City Design and Regeneration at the University of Greenwich, and between 2004 and 2011 was Chief Executive of CABE (the Commission for Architecture and the Built Environment). He is a member of the Advisory Board for the Designing for Democracy research and public engagement programme coordinated by the Crick Centre.
Notes: this article gives the views of the author, and not the position of the Crick Centre, or the Understanding Politics blog series. To write for the Understanding Politics blog series please contact crick@sheffield.ac.uk