Matt Flinders, Founding Director of the Crick Centre explains what drives and defines the Crick Centre, and the purpose of our 'Understanding Politics' blog series
So what lies beneath and sustains the Crick Centre's day-to-day activities?
The answer is a commitment to a both the study of politics and the promotion of politics in ways that combine to re-imagine, re-think, re-energise and possibly even re-define both the theory and practice of democratic politics.
A year on:
It is now almost a year since the Crick Centre was established. It has been a year of rapid external progress and internal development.
We now sit at the heart of a global network of research centres, campaign groups, political parties, policy-makers, international bodies, politicians, learned societies, universities, media outlets and a myriad of organisations that are each in their own ways committed to breathing new life into politics.
Research grants have been secured, specialist training has been delivered, new opportunities have arisen, public events have been organised and our Crick Community continues to grow and evolve in a manner that has surpassed my wildest hopes.
We now have our own suite of offices, a wonderful study space for visiting researchers, an administrator to drive forward the day-to-day management of the centre and two Deputy Directors in the form of Dr Kate Dommett and Dr Matt Wood.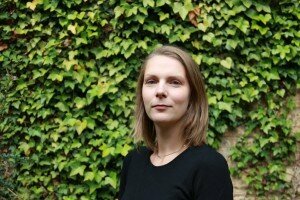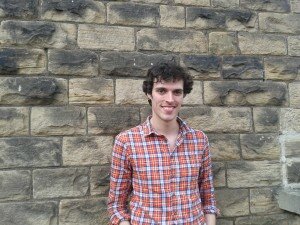 Core mission and underlying values:
The launch of the new website and particularly the blog pages therefore provides a welcome chance to pause and reflect upon the core mission and underlying values of the Crick Centre.
The core mission of the Crick Centre is to promote the public understanding about democratic politics through a combination of academic research and public engagement. It therefore aims to continue Sir Bernard Crick's intellectual legacy, with its focus on forms of political expression, institutional reform, political education, with his emphasis on bridging 'politics as theory' and 'politics as practice'.
The Crick Centre is therefore an externally facing research centre that both studies and promotes engaged citizenship.
Three core values underpin this core focus on public understanding, or what Sir Bernard Crick termed 'political literacy'.
Firstly, a focus on honesty in terms of both the limits of the social sciences and the scale of the challenges that face democratic politics in the twenty-first century.
The second value is a commitment to openness from a number of perspectives; from an acceptance of the value of a range of theories, disciplines and methods in the social sciences through to an openness in terms of the political positions and opinions that should be expressed and possibly accommodated. This emphasis on honesty and openness combine to focus attention not just on democratic engagement and increasing 'democratic voice' but also on accommodating diversity and the art of 'democratic listening'.
The latter flows into an emphasis on the principle of choice as a third core value. Not choice solely in its market-based form but a broader conception of choice as referring to models of democracy, economic management and forms of political expression. The Crick Centre's commitment to democratic politics is not therefore a commitment to the status quo but to a willingness to re-imagine a different form of politics and a richer model of citizenship.
What drives us?
A commitment to both the study of politics and the promotion of politics in ways that combine to re-imagine, re-think, re-energise and possibly even re-define both the theory and practice of democratic politics.
As such, our main research programmes range from the analysis of institutional reform through to exploring democratic innovations and the political implications of science and technology right through to the relationship between politics and art. Each research strand, however, is united by a sustained emphasis on reaching-out beyond the lecture theatre or seminar room in order to reach out to different publics in different ways.
We've already been working on a number of projects, such as an Arts and Humanities Research Council-funded investigation into participatory art and political engagement, and a critical analysis of co-production as a way of generating impact in academic research. Now we have a team in place and a vibrant suite of new offices in the University of Sheffield Department of Politics, we're going to be launching an extensive programme of innovative projects linked to the development of our broader research themes.
Purpose of our blog:
Our blog is therefore an important element of this emphasis on promoting public debate and through this a richer understanding of political challenges.
The aim is to provide a constant flow of accessible, engaging and research-based articles that explore contemporary issues for a range of angles.
Debates and response pieces are to be encouraged and posts will also be used to publicise recent or forthcoming Crick Centre events, debates or opportunities.
Other websites are welcome to cross-post articles that appear on the Crick Centre blog and wherever possible links and references will be provided to allow readers to track-back to the original research that underpins the blog.
Last but not least, the blog is a key tool within the Crick Community and we really want lots of people – from different countries, with different backgrounds and different ideas or perspectives – to make use of this site.
So, we hope you enjoy reading these posts and would encourage potential participants to send in ideas for blog posts by e-mailing: crick@sheffield.ac.uk