The Crick Centre has launched a major research and public engagement project exploring the planned restoration and renewal of the Palace of Westminster: Designing for Democracy. In the latest in our Designing for Democracy blog series Dr Richard Simmons, Visiting Lecturer at the Bartlett School of Planning, UCL and Designing for Democracy Advisory Board member, considers the symbolic meaning of the Palace of Westminster. 
The British Army Apache attack helicopter dropped rapidly from the darkest of night skies into the street lights' glow. Skimming the treetops of St. James's Park and the roof of the Supreme Court, it came to an abrupt stop, nose down, hovering less than 10 metres above Parliament Square. A night bus driver, petrified by the sudden apparition, slammed on her brakes and stared in shock. The ugly machine pivoted slowly, raking the Houses of Parliament with its chain gun. Shards of masonry flew in all directions. The armed police guards dived for cover.
The chopper swung back to face the Elizabeth Tower. It began methodically shooting its enhanced-blast AGM-114N Hellfire missiles along the building. Designed to inflict maximum damage on urban targets, they did just that, shattering the Palace of Westminster's stone facades. The great clock exploded. Big Ben, its huge bell, fell. Rising almost lazily, the helicopter began to shoot CRV7 high-explosive incendiary rockets through the roofs of the Commons and Lords debating chambers. Inside, ceilings collapsed in flames. MPs, sitting late, ran for cover. Officials trying to shepherd them to safety were crushed by falling beams and stonework. It was bloody, burning mayhem.
The helicopter crew seemed in no hurry to leave the scene, circling to inspect the carnage, sending images back to their commanders. It was their undoing. They weren't paying attention to their air defence radar. The roar of their engines drowned the sonic boom as the RAF Typhoon fighter tore through London's skies. Capable of attacking from supercruise, the Typhoon pilot didn't waste time slowing down as she unleashed a Meteor air-to-air missile. In seconds the disintegrating Apache was plunging through the ancient hammer-beam roof of Westminster Hall, setting fire to its venerable timbers.
The coup soon fell apart. Police and loyal military units rounded up the plotters. There was outrage at home and abroad at the sacrilege done to the Mother of Parliaments, global symbol and bastion of democracy. Order restored, the Prime Minister, standing before the smoking ruins, condemned the assault on the embodiment of liberty and announced urgent plans to restore Parliament to its former glory.
---
It is, of course, sheer fantasy to imagine that Britain's military would ever stage a coup, so why the shocking Forsyth/Deighton pastiche? This is, in fact, the scenario Turks faced in real life on 15 July 2016. A helicopter fired on the Turkish parliament in support of a coup attempt. It was, in turn, shot down by a government jet. Sadly, lives were lost. President Erdogan didn't respond by reinforcing liberty but the wider reaction was significant.
Turkish politicians condemned the atrocity, regardless of their opinion of Erdogan. It impelled ordinary Turks onto the streets to combat the coup. Democrats around the world joined the condemnation, mocking as hypocrisy the coup leaders' claim that they wanted to restore democracy. If that were true, why destroy democracy's home?
Image courtesy of Veritras-Tr via Wikimedia Commons
What might we learn from Turkish fact and far-fetched British fiction? To quote Joni Mitchell: 'You don't know what you've got till it's gone'. The Palace of Westminster experienced destruction by fire (1834) and aerial bombardment (1940/41) and was rebuilt. Regrettably, gradual decay and neglect appear to afford a much less compelling call to action than catastrophe.
Today, too, the Palace's symbolic significance can become obscured by cynicism about its occupants. Newspapers harping on the theme that spending on Parliamentarians' feathers nests can make it difficult to separate 'Parliament' from peculation and 'Westminster' from waste in the public's minds.
Is it any wonder that MPs and Peers, sensitive to potential media censure, might worry mightily about spending on the Parliament's restoration and renewal? How will the press react? Fancy facilities for fat cats, or essential investment in democratic infrastructure? This must, surely, be a factor holding back a commitment to do what's necessary.
Yet, as I hope my fictional snippet helps highlight, the Palace is much more than an eccentrically ornate office block with an unusually large number of bars. It has deep meaning for us. Meaning that accountants cannot value and opportunistic journalists should think on before they carp. If it were no longer there, we would all be diminished. Of course restoration must be cost-effective. Changes to suit modern times must be considered. But we must urge the Palace's custodians to have courage. Stand up for what it stands for. Get on with a proper job of fixing and reshaping it, before we come any closer to proving Joni right.
Biography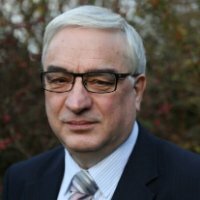 Dr Richard Simmons is a Visiting Lecturer at the Bartlett School of Planning, University College London, and a consultant and speaker on urban design, planning, regeneration and public space. Dr Simmons was previously Visiting Professor of City Design and Regeneration at the University of Greenwich, and between 2004 and 2011 was Chief Executive of CABE (the Commission for Architecture and the Built Environment). He is a member of the Advisory Board for the Designing for Democracy research and public engagement programme coordinated by the Crick Centre.
Notes: this article gives the views of the author, and not the position of the Crick Centre; the Designing for Democracy project; or the Understanding Politics blog series. To write for the Understanding Politics blog series please contact crick@sheffield.ac.uk