Project details:
In this project, funded by the Arts and Humanities Research Council, we look at how participatory arts contributes to political engagement, both in formal elections but also less traditional forms of engagement.
We also examine how participatory arts can help young people personally re-connect by stimulating their individual aspirations and confidence for engaging in politics.
Project findings:
Results from the project show that participatory art encourages young people to discuss and debate political ideas and be more active in campaigning for political causes they believe in.
There have also been a number of practical outputs, in collaboration with creative arts provider Ignite Imaginations.
For example, we held an exhibition of some of the art pieces from the project with the mayor of Sheffield attending.
There was also a big event in London where several young people travelled to Parliament to present their art projects to MPs.
The final outcomes of the project can be seen in the report Participatory Arts and Political Engagement by Matthew Flinders and Malaika Cunningham.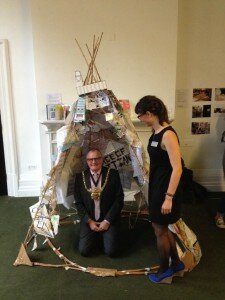 Celebrating the impact of participatory art with the Mayor of Sheffield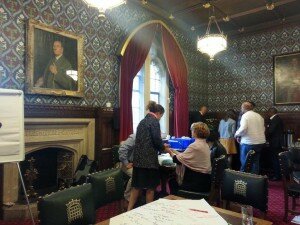 Engaging Parliament in the benefits of participatory art on political participation
A video Canvas of Voices was also made during the project looking at the relationship young people have with politics.