This major inter-disciplinary research and public engagement project will examine how the design of our parliamentary buildings affects the way our politicians act and how we view politics. It will consider international examples of rebuilt or new parliaments, and the history of parliamentary design. We will explore how a new Palace of Westminster could enable effective parliamentary scrutiny and inclusive democracy.
In this context Designing for Democracy represents a long-term and inter-disciplinary commitment by the University of Sheffield to the study of the planned Restoration and Renewal Programme for the Palace of Westminster. Bringing together political scientists, planners, architects, psychologists and a host of other disciplines, this project will deliver internationally significant research on the reform of a truly iconic and politically salient building while also working closely with research-users within the Palace of Westminster to provide an evidence-base for decisions and also playing a leading role in cultivating informed public engagement on the topic.
Menu
Palace of Westminster. Image courtesy of DAVID ILIFF via Wikimedia Commons
---
Latest news
Blogs
The clock and an impending crisis: The Elizabeth Tower, Big Ben and the Restoration and Renewal of the Palace of Westminster Alexandra Meakin, PSA Insight blog, September 2017
Who is in charge of the Palace of Westminster? Big Ben and parliamentary governance Alexandra Meakin, Hansard Society, September 2017
Propping up Parliament Alexandra Meakin, ESRC Shaping Society blog, September 2017
What are parliamentary buildings trying to say to us?, Richard Simmons, Visiting Lecturer at the Bartlett School of Planning, UCL discusses the design of parliamentary buildings and considers the lessons for the Palace of Westminster's Restoration and Renewal programme.
Redesigning Parliament, Matteo Bergamini, Director and Founder of news network Shout Out UK, calls for a Parliament building accessible to all, and built for co-operation, not "gang-style politics.
Lessons from Ottawa, Amy Fedeski, Crick Centre Intern, considers what the restoration of Canada's Parliament Hill tells us about building democracy.
Thinking inside the box, Julian Baggini, Crick Centre Philosopher in Residence, links Jeremy Bentham's Panopticon and parliamentary design.
Designing a new parliament with women in mind, Jennifer Thomson, PhD candidate at QMU considers how a restored and renewed Palace of Westminster could help address historical underrepresentation of women in Parliament.
Lessons from New Delhi, Stephen Thornton, Senior Lecturer at Cardiff University, looks at the debate about refurbishment or rebuilding the Indian Parliament.
Aristotle and the Palace of Westminster, Julian Baggini, Crick Centre Philosopher in Residence, considers how thinking like Aristotle could help us make the right decision about rebuilding Parliament.
What if… Richard Simmons, Visiting Lecturer at the Bartlett School of Planning, UCL and Designing for Democracy Advisory Board member, considers the symbolic meaning of the Palace of Westminster
Saving Westminster and rebuilding democracy, Matt Flinders, Director of the Crick Centre and Designing for Democracy calls on MPs and Peers to use the opportunity of rebuilding Westminster to boost democracy.
Alexandra Meakin, MP briefing for Westminster Hall debate, January 2017
Victoria Boelman, Digital democracy and opportunities for a 21st century Parliament, October 2016
Oonagh Gay, The restoration and renewal of the Palace of Westminster offers an opportunity to make parliament more user-friendly, January 2016
Rebekah Moore, Restored, Renewed, Relocated: Parliament and its buildings, January 2016
Alexandra Kelso, Why should we care if Westminster is falling down?, June 2015
Lord Norton of Louth, Moving out?, June 2015
Matt Flinders, Rip it up and start again, January 2015
Matt Flinders, Democracy Day, January 2015
---
Project Aim
To support the restoration and renewal programme for the Palace of Westminster through the provision of world-class academic research and public engagement to ensure the development of a Parliament fit for the 21st century.
Project Objectives
The 'Designing for Democracy' project combines academic research and public engagement in order to support and underpin the Restoration and Renewal Programme. In this sense it has two simple and inter-linked aims
Research: To bring together a world-class team of scholars and research-users to undertake theoretically informed but policy relevant research across a range of disciplines that add real value and insight to the restoration and renewal process as it moves forward.
Engagement: To use this research to cultivate a major national conversation about the restoration and renewal programme that draws the public into the discussion, design and planning process in positive and innovative ways.
These objectives have been designed to underpin the agreed Programme Objectives in terms of mitigating risks, delivering value for money, maximizing efficiency, ensuring heritage protection and in accommodating the needs of a 21st Century Parliament.
Our research projects
Designing for Democracy is a major inter-disciplinary research programme exploring the restoration and renewal of the Palace of Westminster. The overall programme is led by Professor Matthew Flinders, and brings together a range of research projects examining all aspects of the question: How do you design for democracy?
The Long View: The History of the Palace of Westminster
Research lead: Dr Leanne-Marie McCarthy-Cotter
The current debate, and indeed the current state of the building, echoes that of the state of the Palace of Westminster during the 1830s. This project focuses on understanding the previous opportunities and attempts of 'designing for democracy' at that time. Through assessing how current challenges have previously been approached we are able to draw lessons from our history, and apply the to the Renewal and Restoration programme today. More specifically, this project will focus on: how has history and path dependency shaped the political space today? What previous attempts have there been to redesign the Palace of Westminster? What lessons can be taken from history?
The Politics of the Restoration and Renewal Programme
Research lead: Alexandra Meakin
This project analyses why the Restoration and Renewal proposals have not been adopted, despite the current state of disrepair within the Palace of Westminster, and the risk of a serious failure of the infrastructure. This research uses the Multiple Streams Framework and Historical Institutionalism to understand the factors that blocked the plans for the repair programme, and in doing so, asks what the failure of this policy can tell us about the governance of Parliament, and institutional change.

---
Research Team
Designing for Democracy is a major and long-term programme comprised of research and public engagement projects from political scientists, planners, sociologists, historians, architects, psychologists and a host of other disciplines. The core Research Team at the Crick Centre is:
Professor Matthew Flinders (Founding Director of the Sir Bernard Crick Centre for the Public Understanding of Politics at the University of Sheffield)
Professor Ralph Negrine
Dr Leanne-Marie McCarthy-Cotter
Alexandra Meakin
Lucia Morón, Photographer in Residence
The project's Executive Board members include:
Sarah Childs (University of Bristol)
Cristina Leston-Bandeira (University of Leeds)
Alexandra Kelso (University of Southampton)
Julie Simon (NESTA)
The project is also supported by a wide-ranging and inter-disciplinary Advisory Board. Members include:
Geoff Mulgan (Nesta)
Professor Rosie Campbell (Birkbeck)
Professor Shirin M Rai (University of Warwick)
Professor Cathy Gormley-Heenan (Ulster University)
Professor Emma Crewe (SOAS, author of The House of Commons: An Anthropology of MPs at Work)
Professor Iain McLean (Oxford University and Vice-President for Public Policy, British Academy)
Professor Philip Manow (University of Bremen, Germany)
Associate Professor Anika Gauja (University of Sydney, Australia)
Dr Ruth Fox (Hansard Society)
Dr Ashley Weinberg (author of The Psychology of Politicians)
Dr Richard Kwiatkowski (Cranfield University)
Dr Peter Bull (University of York)
Dr Sarbjit Singh Johal ( Massey University, New Zealand)
Dame Jane Roberts (Open University)
Oonagh Gay (former Head of the Parliament and Constitution Centre, House of Commons Library)
Kevin Davies (National Assembly of Wales)
Joe Twyman (YouGov)
Oliver Sidorczuk (Bite the Ballot)
Katie Ghose (Electoral Reform Society)
Simon Burall (Involve)
Katy Ashton (People's History Museum)
Matteo Bergamini (Shout Out UK)
Claudia Chwalisz (Policy Network)
Caroline McFarland (Co:Vi)
Tim Hames (British Private Equity and Venture Capital Association)
Katie Martin (Political communications consultant)
Julian Baggini (Philosopher, author and broadcaster)
Alex Prior (University of Leeds)
Paul Seaward (History of Parliament Trust)
Rt. Hon. Professor Lord Blunkett (University of Sheffield)
This inter-disciplinary project will draw on strong architectural and design expertise on the Advisory Board, including from:
Professor Jeremy Till (University of the Arts, London)
Professor Andrew Dainty (Loughborough University)
Dr Richard Simmons (Bartlett School of Planning, UCL)
Dr Henrik Schoenefeldt (University of Kent)
Dr Tatjana Schneider (University of Sheffield)
Malcolm Fraser (award-winning architect)
Naomi Turner (design consultant)
Melissa Woodford (founder and director of the Museum of Architecture)
---
Key resources and useful links
Work published by the House of Commons or House of Lords:
---
Background
The Palace of Westminster, home to the UK Parliament, is quite literally falling down. With no major restoration or renewal having taken place since 1950, a half century of neglect has left parts of the building crumbling, and the Grade 1 listed building (part of a UNESCO World Heritage Site) facing a "looming crisis".
Watch: Background to the restoration and renewal programme
In June 2015 an Independent Options Appraisal, commissioned by both Houses of Parliament, was published, setting out the ways in which the essential repairs could be achieved. These proposals – ranging from a full decant of Parliament to a rolling programme of repairs, have been estimated to cost between £3billion to £6 billion, and are currently being considered by a joint House of Commons and House of Lords Select Committee. However, there has been little public discussion of what a restored or rebuilt Palace of Westminster should look like or how – with an increasing problem of "anti-politics" – we should design a Parliament that revitalises democracy.
---
Why the University of Sheffield?
Why is the University of Sheffield the right place for examining the restoration and renewal of the Palace of Westminster? Seven reasons for this research and public engagement project to be built in a city built on seven hills!
This is an international programme of academic research and public engagement activity involving a huge number of people and academics. In this sense the project is not so much based at the University of Sheffield and it might be more accurate to suggest that the project is coordinated by the Sir Bernard Crick Centre at the University of Sheffield. The rationale for this decision embraces a number of points:
Sir Bernard Crick promoted an approach to the study of politics that emphasized both the role of Parliament and the need for the public to understand why politics matters. This is reflected in his books In Defence of Politics (1962) and The Reform of Politics (1964); Sir Bernard was also a key figure behind the creation of the Political Studies Association, the Politics Society, the Study of Parliament Group and in the development of the journal Political Quarterly.
This emphasis on parliamentary studies and public understanding have been twin-elements of an approach to the study of politics that has sustained the Department of Politics throughout its fifty year history and its development as one of the strongest departments in the world. A number of leading scholars in these fields have studied or worked in the department. This includes, Stuart Walkland, David Judge, Lord Norton, Lord Blunkett, Pat Seyd, Paul Whiteley, Andrew Gamble, Colin Hay, Matthew Flinders, Andy Hindmoor and Felicity Matthews.
The Sir Bernard Crick Centre is an externally facing research centre that continues this tradition of combing world-class research with public accessibility and demonstrable social relevance. A large number of projects are undertaken through a process of co-production with potential research-users, the centre is equipped with a small media studio and is a designated ESRC Knowledge Exchange Hub.
The Crick Centre has developed a strong reputation as a leader in the field of 'engaged scholarship' and especially as a centre that can fulfill the roles of 'knowledge creator', 'knowledge broker' and 'knowledge filter'. The Crick Centre community includes a large number of Practitioner Fellows from a range of public organisations within and beyond the UK and it is also home to a wide number of artistic residencies.
Established links with the Houses of Parliament go back several decades and is reflected in the fact that the University of Sheffield was invited by the Speaker of the House of Commons to develop (and later roll-out) the incredibly successful 'Parliamentary Studies' undergraduate module. This was the first university course in the world to be formally accredited and co-taught by the Houses of Parliament. Staff in the Crick Centre have also developed new training courses for academics about engaging with Parliament, they are working closely with POST in relation to 'impact' and elements of the ESRC 'Impact Toolkit' about parliamentary influence were written by the Crick Centre.
The Crick Centre is driven by a combination of intellectual curiosity, a willingness to trespass across traditional disciplinary and professional boundaries, a deep commitment to parliamentary democracy and a strong focus on innovation and challenging established 'self-evident truths'. The centre's innovations include delivering large citizens assemblies around the theme of English devolution, launching participatory arts projects in order to reconnect young people with politics, designing and producing short informatics films that take core research findings to a mass audience and exploring the role of art, music and poetry in political protest and expression.
Finally, the location of the Crick Centre within the University of Sheffield and outside of London provides critical physical and intellectual space through which to reflect on the changing nature of democratic politics and why the restoration and renewal process matters. The Crick Centre is non-partisan and receives no core funding from Whitehall or Westminster. It therefore has an independence and distance from the focus of the study that is critical in terms of the legitimacy and potential of this research and public engagement activity.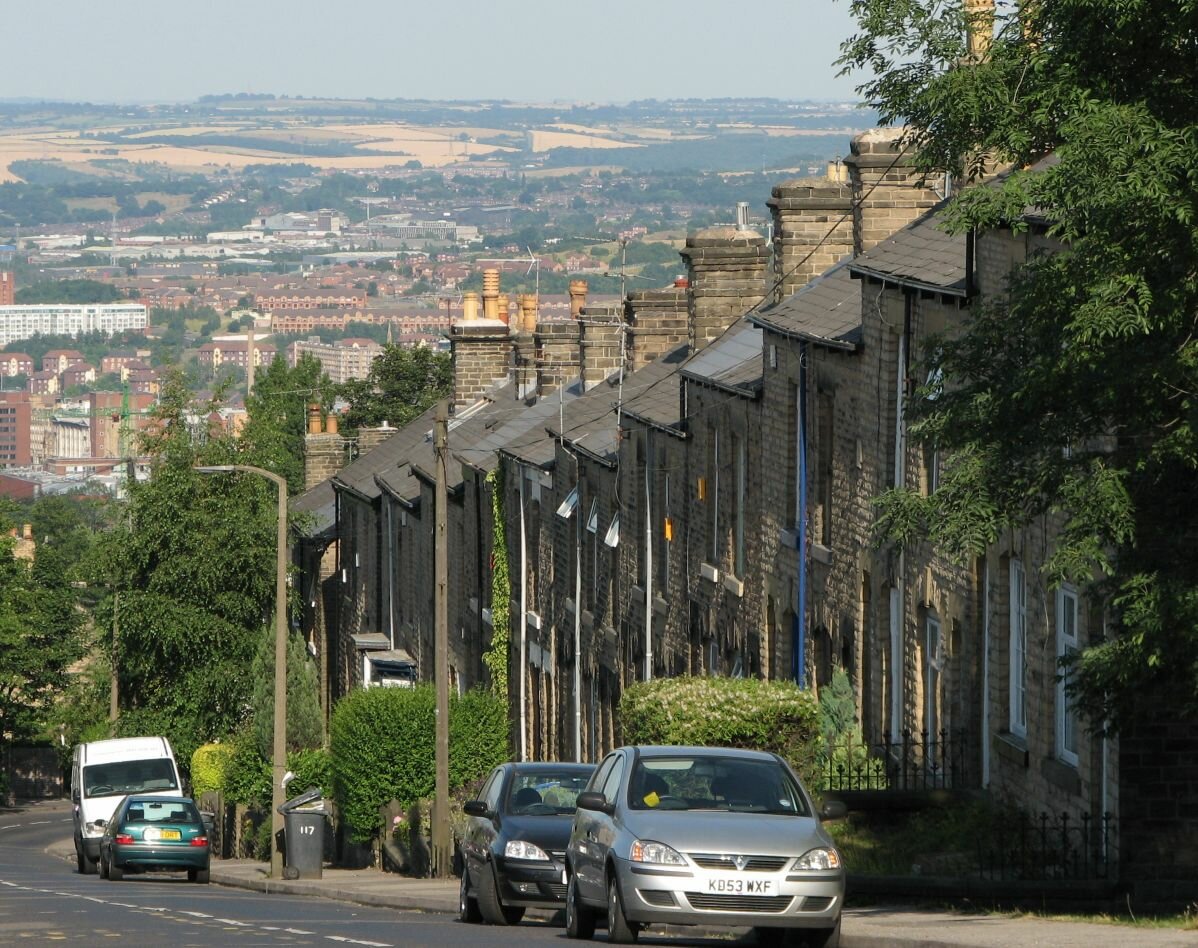 Sheffield. Image courtesy of benefit of hindsight via flickr